Privacy Policy

Information you provide - When you sign up for a Guitar Shares Network Membership we ask you for certain personal information. We may combine the information you submit under your account with information from other Guitar Shares services or third parties in order to provide you with a better experience and to improve the quality of our services. For certain services, we may give you the opportunity to opt out of combining such information. The guitar Shares Network administrator will have access to your account information including your email.

Log information - When you access Guitar Shares Network services via a browser, application or other client our servers automatically record certain information. These server logs may include information such as your web request, your interaction with a service, Internet Protocol address, browser type, browser language, the date and time of your request and one or more cookies that may uniquely identify your browser or your account.

User communications - When you send email or other communications to the Guitar Shares Network, we may retain those communications in order to process your inquiries, respond to your requests and improve our services. We may use your email address to communicate with you about our services.

Other sites - This Privacy Policy applies to Guitar Shares Network services only. We do not exercise control over the sites displayed as search results or links from within our various services. These other sites may place their own cookies or other files on your computer, collect data or solicit personal information from you.

In addition to the above, we may use the information we collect to:

Provide, maintain, protect, and improve our services (including advertising services) and develop new services; and protect the rights or property of Guitar Shares or our users.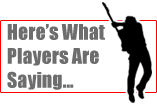 Kickiní Ass program!!
Michael Bradley - Atlanta GA
I love it that I can earn points for great stuff for my boyfriend! So easy!
Kelly Foster - Boston Ma
Great program!!! Great stuff!!! Keep Rocking it!
Bobby Mossey - Cincinnati OH
Rocking Program!
Matt Bithalow - Atlanta Ga
This is by far the coolest program ever!
Kademe Bauth - Las Vegas NV
Way cool! I share as much as I can and I get really cool stuff for it!
George Thomas - Seattle WA
Oh yea!!! Great site & program...love it!
Tylor Basin - Houston TX
Awesome kiss ass program!
Todd Banfield - San Antonio TX